The personal care industry is a big business. Whether it's haircare or skincare, with so many different products on the market, it's hard to know what's what sometimes! Finding that perfect hair styling product can sometimes take years. After all, they all claim to work some kind of miracle or another, so how do you know which one will be better?
The problem is, there isn't one right product to suit everyone. What works great for a friend, may be terrible for you. The first hurdle is to find the right type of product for you; then, you have to find the right hold and brand.
Hair gel or wax which one is better? Highlighting the main differences between them, who they are most suited for, and what kind of looks can be achieved with each, we are going to answer this question once and for all.
Choosing the Right Product
Every hair product you come across is designed to be used to achieve different looks. Depending on the length and thickness of your hair, you may find one that works better for you than the other. With that in mind, let's take a closer look at each one.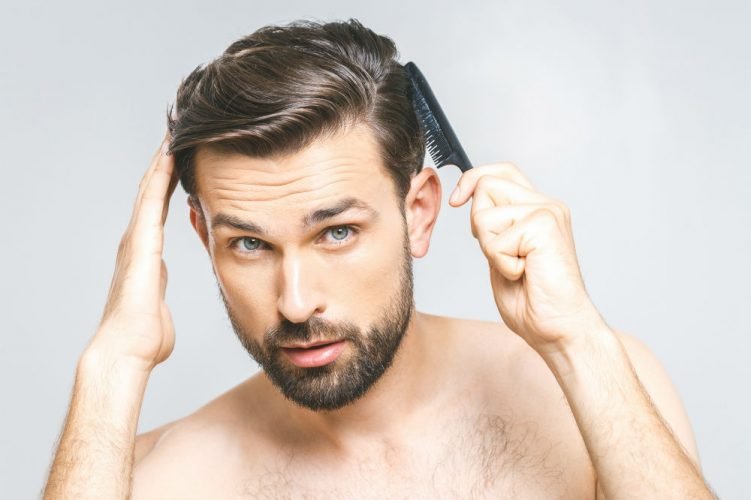 Hair Gel
Hair gel is, as you would imagine it to be, a jelly-like substance. It can be incredibly affordable and is one of the most popular hair styling products on the market.
Once applied to your hair, it hardens, so you should shape your hair into your desired style while it is still wet from the product.
Hair gel can be used by all hair types—thick and thin; long and short. If you have thicker hair, then you will probably need a stronger hold than if you have thinner hair.
Be warned that while this product is incredibly versatile and easy to use, it can damage your hair. The alcohol contained within the product that accelerates the drying process can dry out your hair and irritate your scalp. In some cases, it may even cause dandruff.
What hairstyles is it best for?
Hair gel is best known for creating that "just out of the shower" wet hair look. You can apply it to wet or dry hair, and it dries really fast so you can be up and out of the house within minutes.
Hair Wax (Clay, Putty, Paste, Pomade)
Just like it says on the tin, hair wax is a wax-based styling product. Similar products are named paste, clay, and putty. These products are thicker than hair gel and generally remain softer and more pliable.
This means you can easily add more throughout the day, and restyle your hair as many times as you want, enabling you to go from a smooth and smart "day look" into a more messy or outgoing "night-time" look in no time at all. It is, however, harder to wash out than hair gel.
Hair wax is best used on straight, short to medium length hair. This is because it can tend to clump and look quite unsightly in curly hair and longer hair.
What hairstyles is it best for?
Hair wax, clay, paste, and putty are the products of choice for creating the "just got out of bed" look. A messy, textured, matte style that can be reshaped easily.
Hair Pomade
Hair pomade is very similar to wax, but it creates more of a shine. Like wax, it can be hard to wash out but can also be applied multiple times throughout the day.
Hair pomade is best used on thick hair, but you can buy water-based versions that are also great for thinner hair.
What hairstyles is it best for?
Hair pomade is best for creating slicked back, shiny hairstyles. Without the stiffness of gel, pomade is more like a wax that shines.
Styling Mousse
Styling mousse comes in a can and is shaken up and squirted into your palm. You then work it through your hair as you do with any other product, but mousse is best applied to wet hair.
Mousse is fantastic for longer hair. You can use it to add thickness and volume to thinner hair and smooth out thicker hair.
What hairstyles is it best for?
Styling mousse is a must-have product for anyone wanting to achieve a messy, tousled look with longer hair. Get that messy rockstar look by scrunching styling mousse into your hair to create wave and movement.
Styling Success
As you can see, if you're looking for a straight answer to "hair gel or wax which one is better?", then we're sorry to say that there isn't one. Gels and pomades are better for wet, slicker looks, while waxes, creams, and mousses are best for messier styles.
The best thing you can do is to get a decent haircut at the barber's and ask them how they styled your hair, what products they used, and the likes.
Don't be shy to ask for something different as there is nothing they will want more than to create a look that gives you confidence. If you don't like the products they're using, tell them so that they can try something different.