Humidity and wind can play havoc with your hairstyle, and sometimes, it seems like nothing will keep those pesky stray hairs from curling up and looking all fuzzy on your head! Luckily for you, we're here to help.
While hairspray is definitely the go-to styling product for keeping hair in place, it's not the only way you can try to get your hair to stay put. If you are looking for tricks on how to keep hair in place without hairspray, then you're in the right place. Keep reading for some top tips on how to make your hair stay, all day.
Hold Without Hairspray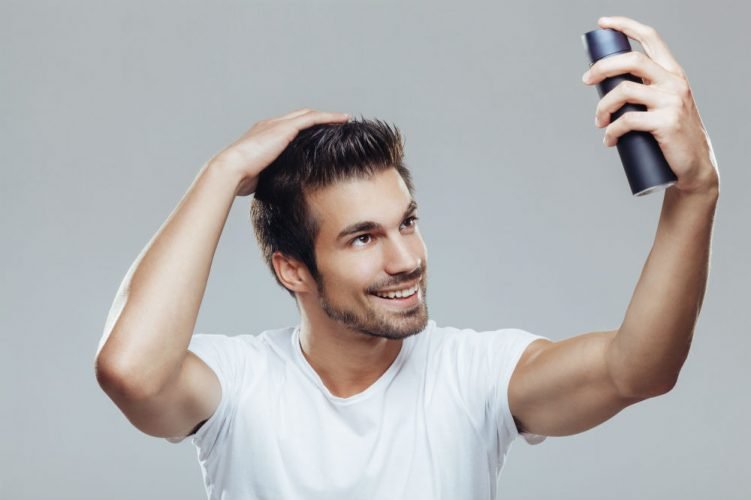 This probably isn't what you want to hear, but we want to be honest with you from the start. If you really don't want to use hairspray, then you should probably lower your expectations ever so slightly when it comes to how much hold you can achieve without it.
Hairspray was specifically developed for this purpose and is always used for magazine shoots (no matter what they say) to hold style. That being said, here are your next best options:
Accessories
Accessories are fantastic for holding hair in place! Whether you create a whole look around the accessories, or whether you use them in a more discrete fashion to tame those unruly hairs, accessories are definitely the easiest way to keep your hair in place all day.
Barrettes, combs, clips, headbands, and scrunchies can all be used to hold your hair away from your face and in place. You can even part your hair into different sections, and then secure it on either side of your head to make a refreshing change from the classic pony. Also, half-up, half-down is always a great option, and you can add side braids to cutesy it up even more.
Let's not forget about bobby pins too! Where would we be without these babies? You can create a whole style using bobby pins, or just help to tidy up after securing a barrette in place.
Bobby pins are so versatile, and you can put them anywhere in your hair where you feel that it's not behaving as you want it to.
Blowdry Your Style
Using a hairdryer to train your hair into your hairstyle is a hugely important step in keeping your style in place all day. The heat from the dryer will change the structure of your hair and remold it into a new shape.
Using another product before you blow dry, like the ones we've listed below, will help the style to stay in place even more, but we have no doubt that the blow dry is the key to setting your style.
Other Products
Maybe accessories aren't an option for you? Depending on why you don't want to use hairspray, another product may have the answer you're looking for. Some people don't like the way hairspray feels; others are concerned about the environmental impact of the aerosol spray. Either way, you can check out these alternatives.
Texturizing Spray
Embrace the movement in your hair and use a texturizing spray or mousse to scrunch it into wavy heaven. Textured hairstyles are much more forgiving to runaway hairs, and the natural movement of your hair will be amplified by the waves and volume that you create using these products.
Dry Shampoo
Hooray for dry shampoo! Not only can you skip a hair wash when you're in a hurry, but it will also offer a light hold finish that will keep the fuzz at bay.
Pomade
Pomades have come a long way and are now available in a variety of different holds and textures. You can even buy water-based pomade these days, which will give you a much lighter, more voluminous finish.
A good pomade product is great for keeping curls and for smoothing down a classic pony. The key to using them is to use a very small amount, as you can always apply more later.
Curl Booster
Ditch the hairspray and grab yourself some curl booster to help hold those curls in place and tame frizz at the same time. Curl boosters are great as you get a hold without sacrificing the natural movement in your hair, so you can keep your hair looking soft and healthy too.
Holding Hairstyles
As you can see, there are plenty of options to choose from to hold your hair in place without using hairspray. Depending on what kind of hairstyle you are trying to hold, how to keep hair in place without hairspray could all be down to a decent blow dry.
Blow drying your own hair can be quite difficult, but as with everything in life, the more you do it, the easier it will become. Clever use of accessories can help to create so many different hairstyles, with bobby pins being one of the oldest and best ways to hold flyaway hairs in place.
Finally, ditch the hairspray in favor of a lighter holding product. Embrace the bounce and movement in your hair for a fuller and more natural look.